Navid Moses was a Swedish man who thought he would become a lawyer after enrolling at the law faculty but took his life path in a completely different direction.
He left the faculty and started a private online business that today brings him incredible earnings.
While studying, he realized that he did not want one day to end up tied to an office desk all day, so he decided to do something different.
Having read many motivational business books, he knew that he should somehow venture into an online business where he would share his experiences.
He first began to tell his journeys, and as his ratings grew, he was inspired by new topics.
Especially it inspired people with a non-traditional career who managed to achieve something in life.
What led him as a motto was the quote of Ziga Ziglar: "In life you can get everything if you help a sufficient number of people to get what they want."
In 2014 he made a redesign on his page, and later added a podcast "Architects of the animal style".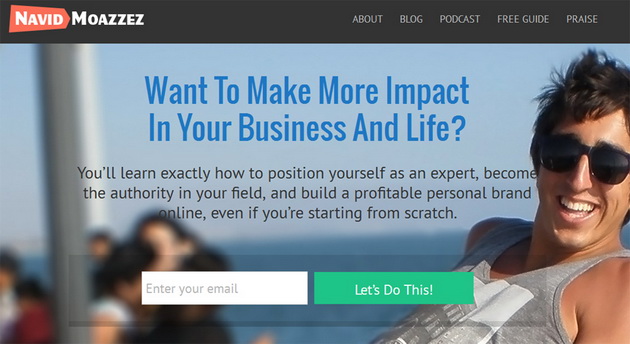 He made interviews with fantastic people who had inspirational and rich careers and stories.
People began to get more interested and want to listen to others. So he came up with ideas to expand it and start charging it.
He spent all the meetings virtually, people paid to watch his videos and the interviews he did, and gradually increased the price, gave them bonus packages, and people were simply dragged on all this.
At first, he worked in a bank at half-time, but after he started earning more and having more responsibilities and work, he decided to give up there as well.
After earning about $ 20,000, Moses decided to sell most of his belongings and pack himself in a suitcase that he began to travel around the world and earn at the same time.
According to him, it's incredibly good when he can live in Thailand, go to Mexico, or meet with friends in America.
He still guides the idea that he should help people, and the more useful information he gives them, the better for him.
"It's never the perfect time to start. Make a small step today, act before you are ready, let it be a fierce action and just do it. " – says Mosez.