Surely you've heard a million times so far that: "career advancement revolves around who you know and about what you know."
That is why building quality, long-lasting business relationships is essential in the long run.
The thing is not to collect as many business cards as possible, but to establish a real relationship with the people you meet so that they will remember you and will be motivated to stay in touch with you even when your cooperation is ready. In order to succeed in this you need to leave a lasting impression.
Normally, you will not be able to instantly become the best friends with all professionals with whom you cooperate, but it is compulsory at least to overcome the basics and be remembered.
Practice these tips to make you step closer to quality business relationships:
Be what you are
You need to relax and be what you are. Surely you are a lovely, interesting person who has so much to say – just ask your friends. So instead of entering into conversations in which you are struggling to find the right words or worrying that you will not be amusing enough, make conversation with your friends during dinner and be what you are.
It may sound funny, but in order to feel comfortable with yourself, it is always necessary to wear clothes that make you feel great. In that way, you will be much more relaxed than wearing something that is not comfortable for you, just because social norms so require.
Be open
Do not be afraid to open in front of the people you are sitting with. Many people put a strictly business person in a working atmosphere.
You need to understand that at the moment you reveal something personally to the other for yourself, you give him the opportunity to do the same. Take the risk of being vulnerable, so you will attract more people to yourself than with a mask.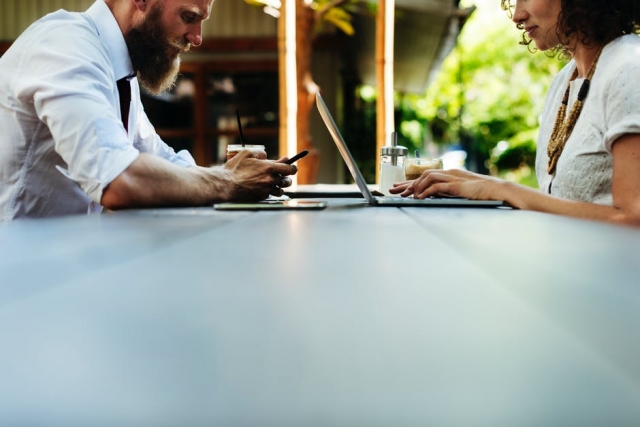 Be interested
Although it is good to share personal information about yourself, you still do not make the conversation turn around just around you. People want to talk about themselves and their lives. If you are timid, ask questions for other people to open the first.
Override the basics like: "How do you like working in your current company?" Or "What motivated you to work in this field?"
Although they are great for starting a conversation, they will not make people remember you. Instead, ask questions that will disarm your interlocutor. If you do not want to be direct, then at least seek advice from the collaborator whom you are talking to.
Be generous
A good way to establish a lasting relationship is to help where you can. Offer advice or contact, people will always be thrilled. Such individuals are more likely to remain in contact with you because they know that you can be good support.
Whether you can help a little or a lot, if there is a way to help do it. Build a good business karma with generosity and it will come back when you need help.